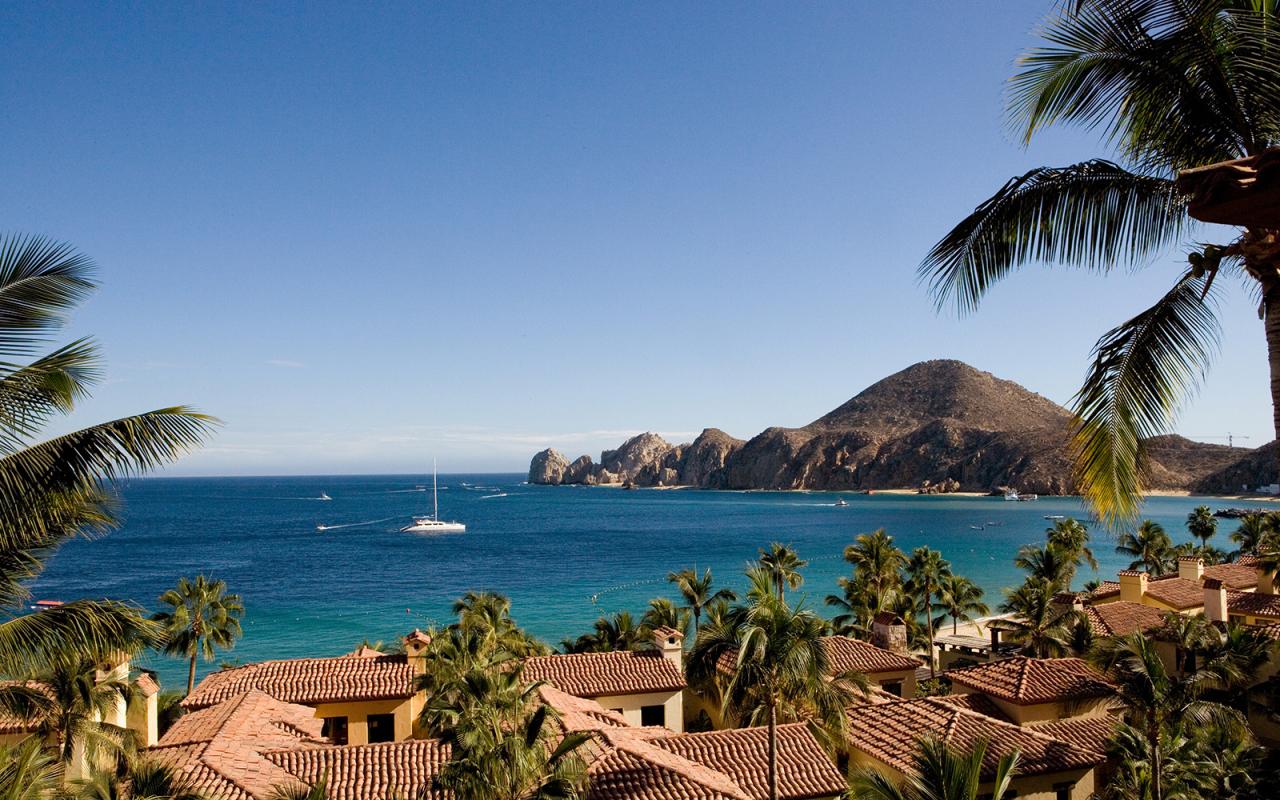 Best resort in Cabo
The most incredible experience. SUPER accommodating, made sure everything was Covid friendly and all works followed those guidelines. Food and drinks were refreshing and amazing flavor! Manny at the pool along with his workers were absolutely delightful! Can't wait to come back!
Kajsa N
Trip Advisor
January, 2021
Very safe and follows COVID Guidelines
Hacienda beach club works extremely hard to be sure that they follow the guidelines for Covid precautions. Was very impressed, extremely clean and social distancing. Loved their resort. Everyone was incredibly friendly and very nice. The food, poolside drinks and churros were amazing!
Gail H
Trip Advisor
January, 2021
WOW, this place is incredible
The entire staff makes you feel pampered from the moment you arrive! Arnulfo, Arsenio and Manny at the pool are incredible!! The restaurant serves amazing food and the residences are beyond amazing!! Cabo has the perfect spot to enjoy all that the town has to offer!!
Patrick N
Trip Advisor
January, 2021
Hacienda Staff
We cannot tell you how fabulous the staff at Hacienda Beach club and residences are! Hacienda is so close to town but yet you feel like you're a world away! Every single staff member is fabulous.
Connie S
Trip Advisor
February, 2021
Hacienda Beach Club Paradise
The best location in Cabo hands down. Five star resort with excellent amenities and service. Unit 3501 is stellar with the ocean front view and hot tub. Juan O, Sammy and Manny all made our stay better than expected. Looking forward to many more trips here.
Nick B
Trip Advisor
February, 2021
Kc to Cabo
The resort was absolutely beautiful. Great location, fun amenities and clean. The staff are so friendly and eager to help. Food and drinks were delicious. Perfect walking distance to the marina. I'd definitely go back!!
Jesse T
Trip Advisor
February, 2021
Muy Bueno!
This was our first time at Hacienda Beach Club, and it was absolutely perfect. The food, view, and service were great. We will definitely come back in the future. Special shoutout to Juan O, Sammy, and Manny!
Jared
Trip Advisor
February, 2021
Cabo Wabo
FANTASTIC!!! Everyone there was amazing and so nice. Shout out to Manny, Juan, and Sammy!! It was so relaxing and much needed vacation with good friends. Food was sooo good! And drinks were all good!!
Lanelle F
Trip Advisor
February, 2021
Cabo Trip
This resort is amazing. The staff go above and beyond to ensure you have an amazing experience. The views, weather, and well ran resort make this place our go to spot when we want to get away and relax.
Seth B
Trip Advisor
February, 2021
We had an amazing trip the whole family loved
We had an amazing trip the whole family loved. The kids haven't stopped talking about it since we returned, and we just had to write to thank you. Everyone at the resort was so kind and warm. We had help planning activities and the service was wonderful
R. Stephens
Dallas, Texas
Google
May, 2016
Outstanding!
As usual, all of the service has been outstanding! Great service, good food, friendly staff
The greatest trip
The greatest trip we have ever had. Hacienda is absolutely perfect. Everything is/was devine. The staff could not have been more helpful and friendly, thank you for the greatest memories
Everything once again was wonderful
Everything once again was wonderful. Can't wait to come back in a couple of months, Staff service was great
Excellent overall experience
Excellent overall experience, location, service, staff and facility were outstanding, highly recommended. Best vacation experience to date
Keep up the great work
At all around loved it! Will be back soon. Amazing service, quality and overall feeling plus great location. Keep up the great work
Amazing service
Absolutely amazing service from start to finish. We are thrilled with our decision to stay @hacienda beach club. Look forward to our future visits! thank you for everything
The spa, the rooms - we loved everything
When we started planning our romantic vacation we were searching high and low for a place with fun activities that was close to the beach. We wanted a combination of fun and relaxation. We found the perfect place! The spa, the rooms - we loved everything!
Excellent
During my stay, I was very impressed with the staff. Friendly, well trained and accommodating. I would like to recognize Vivian -Vivi at the VIP Concierge desk. She epitomized what a concierge should be. I would also like to compliment Manny and Victor- Pool area. They made my family and I Feel very special. Lastly, my compliments to the hiring and training manager(s). They have done a terrific job with the staff.
EXCELLENT
We just stayed there and Miguel and all of the staff were very friendly and helpful. I would recommend to all my friends and family.
LOVE LOVE LOVE
We were celebrating our 25th wedding anniversary and my remission from cancer with a vow renewal. We stayed at the Hacienda for our honeymoon 25 years ago and it was beautiful then, but now it's been renovated and even MORE beautiful. We stayed 4 nights and wish it could have been longer. The location is perfect. Close to downtown and on the beach. The grounds are gorgeous! We enjoyed the pools, and the private beach where we could rent paddle boards, canoes...etc. The food was excellent at both Cocina Y Cantina and poolside. Never disappointed, not once. Our room was beautiful, clean and supplied with anything we needed. The entire staff, concierge, wait staff, event staff, housekeeping, every single person went above and beyond to help us make our vacation perfect. And it was! Thank you to Mayte for helping with the renewal ceremony on the beach. You were so helpful and kind! After the ceremony there was a surprise for us back in the room. The entire staff made this special trip unforgettable and I hope to see them again in the near future. Love Love Love The Hacienda Beach Club!!
SUPERB !
A very big thank you to Miguel & all of the staff at the Hacienda. Everybody was absolutely fantastic. The resort is well maintained & spotless. We had a terrific vacation.
Everything was great
Everything was great from start to finish. Beautiful facilities complemented by outstanding always helpful staff. Every single person and interaction was great. Thanks to all at Hacienda
Amazing Time
We had the most amazing time here, staff at the pool continued this phenomenal costumer service and it is because of all of them that our experience was the best vacation/honeymoon we could ever wish for. We will return next year to the Hacienda and appreciate everything
Unforgettable Vacation
Unforgettable family vacation at the beautiful Hacienda, Staff is top notch, attentive, polite and courteous. Perhaps the best staff we have ever had at a Resort. There is no finer Resort in Cabo than the Hacienda
Excellence
We have stayed at the Hacienda 3 times and each time was incredible! From the location to the beautiful luxurious rooms and the amazing staff who make you feel like your coming home! Edgar our waiter at the pool was absolutely wonderful.....he made sure we had everything we needed and the shots kept coming! We hope to see him next time! You will fall in love with the Hacienda we did❤️